Queensland
researchers have made a breakthrough in their research of
long COVID-19,
discovering new links to chronic fatigue syndrome (CFS) that could lead to new treatments.
Scientists from Griffith University on the
Gold Coast
, who have spent years studying CFS, have found similar biological impairments between the illness and the severe after-effects of COVID-19.
Researchers discovered people suffering from long COVID have trouble absorbing and regulating elements like calcium through the usual pathways, an effect similar to those experiencing chronic fatigue.
"When the cells need to operate in the brain, there's a lock and a key and it opens a door. And with that then calcium flows out," Dr Sonya Marshall-Gradisnik from Griffith University said.
"That fault doesn't open the door effectively. That impairs calcium from flowing through the door."
Symptoms of both chronic fatigue and long COVID-19 include brain fog and a lack of energy, symptoms mum Alicia Newnham is now too familiar with after contracting the virus.
"I've given up work, we were down to one income and it's a struggle," Newnham said.
"We've got three growing boys and I can't 'Mum' to them, I can't function. So we need some answers.
"I guess just a huge thank you to everybody out there who is researching and trying to help us. We really need it."
The new Griffith University research has been published in the International Journal of Molecular Medicine in a bid to help fast-track effective treatments.
One drug currently being considered to treat long COVID is Naltrexone.
"That's one particular drug we're focused on and that is the start of many," Marshall-Gradisnik said.
"It's exciting for research to make a difference."
Over 9.5 million Australians have already had COVID-19, and five per cent are expected to suffer from the long-term symptoms of the virus.
Kathy Dallest has been suffering from chronic fatigue for years and is now feeling the effects of long COVID.
She said both illnesses are in many ways misunderstood, with the discovery of new treatments potentially life-changing.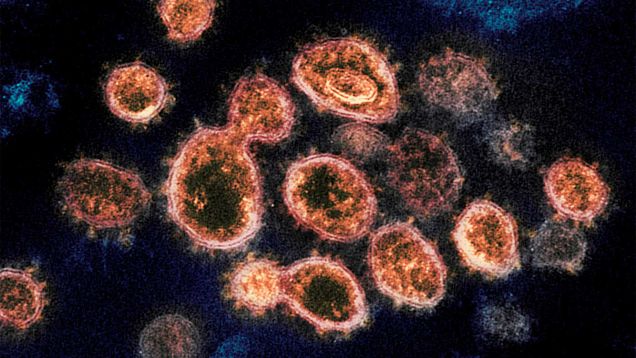 The subvariants and mutations of COVID-19
"There's a lot of misconceptions about, you know, people just not doing things," she said.
"People want to do things, people want to be better."
#breakthrough #lead #treatment #long #COVID19